About
The College-Glen Neighborhood Association promotes neighborhood involvement, evaluates the neighborhood position and represents that position to the appropriate authorities on issues impacting our geographical boundaries.
Meetings are held the 2nd Thursday of every month @ 7:30pm.  If you are interested in attending, please call Annette Deglow, President at 383-6621.
The boundaries are as follows:
North/South – The American River & Folsom Blvd.
East/West – Watt Ave & Howe Ave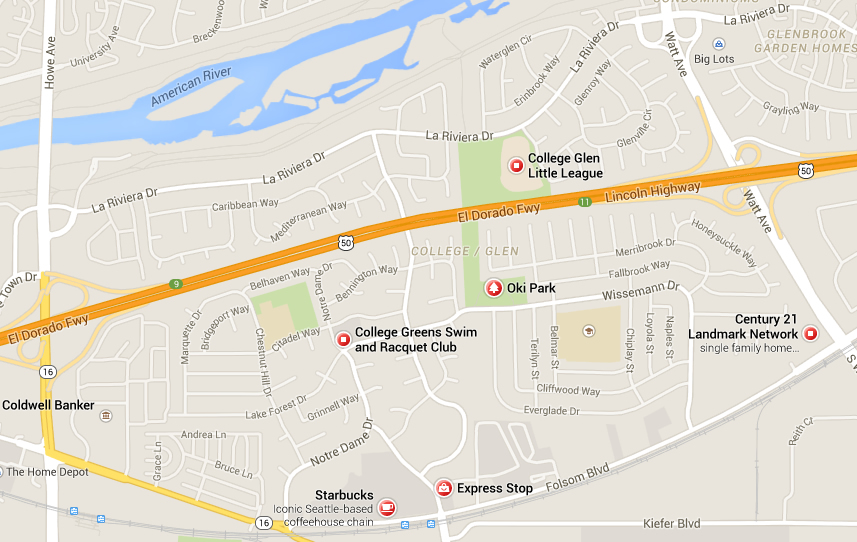 OFFICERS
Annette Deglow – President
John Deglow – Vice-President
Linda Wood – Treasurer
Rebekah Cearley – Secretary
BOARD OF DIRECTORS
Linda Boyles
Carl Kelley
Sharlyn Deglow-Solie
Pat & Ron DeRobertis
James Lewis
Shannon & Jason Rainey
Michelle & Won Chang
Sharon & Kevin Irvine
Rebekah & Brian Cearley
Deb Loper & Craig Clifton
Heidi & Steve O'Connor
Anne Antoine & Roy Puthuff
Cleo & Loren Ner
Nancy Schuller
Mark Ravera
Stacy Turner
Randy Hood
Katie Hood-Curry